LIFE IP Wild Atlantic Nature
Wild Atlantic Nature LIFE Integrated Project (IP) is a nine-year environmental project (2021-2029) led by the Department of Housing, Local Government and Heritage. It aims to improve Ireland's performance in conserving habitats, and in particular to improve the conservation status in the Special Areas of Conservation (SAC) Network of blanket bog, a priority habitat under the Habitats Directive. The primary focus is on 35 Natura 2000 sites in the northwest of Ireland. The project works with farmers and local communities to conserve and improve the quality of blanket bogs and associated habitats, and the ecosystem services they provide including clean water, carbon storage and biodiversity.
As part of the project, a pilot voluntary Results Based agri-environment Payment Scheme (RBPS) will be linked to the quality of the habitat, thereby putting the landowner, their skills, expertise and knowledge of their land central to the development of this project. The project will also implement a number of actions aimed at enhancing wider community engagement in the project. These include establishing local support groups across the project sites, developing and implementing community knowledge exchange programmes, administering community outreach activities, developing a schools education programme, supporting communities to develop and manage tourism and recreational activities and develop appropriate infrastructure. Another key action of the project will be a national campaign to enhance public awareness and appreciation of Ireland's Natura 2000 network.
Other actions will include site surveys, ecological assessments, training for concrete conservation actions, control of invasive species, fire prevention, water management and monitoring and evaluation.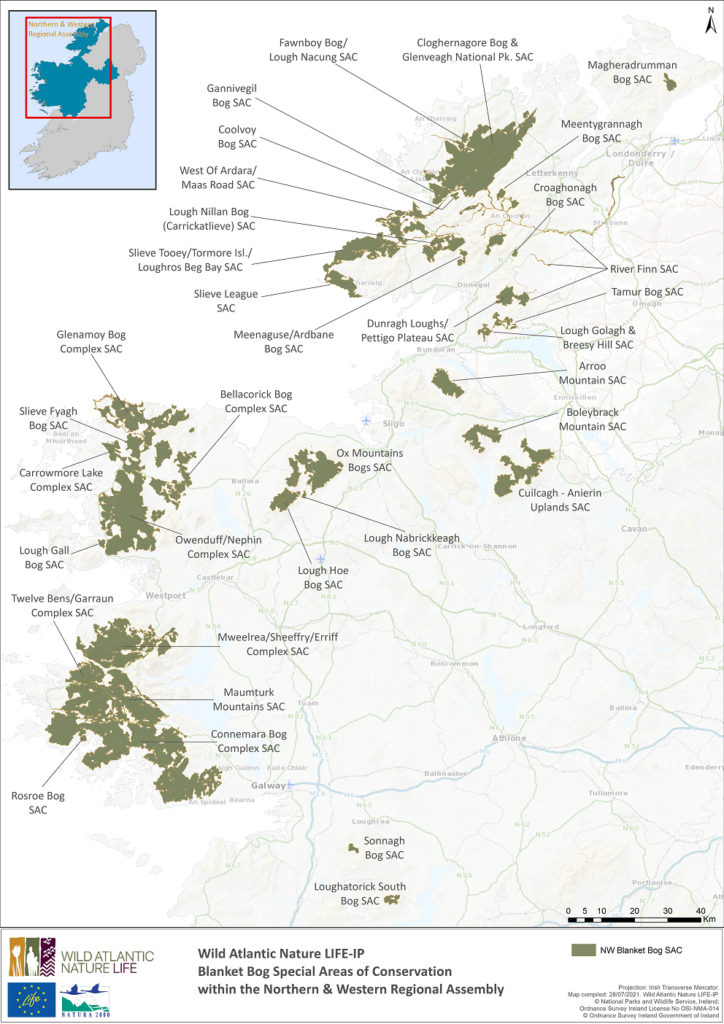 EU LIFE
The LIFE programme is the EU's funding instrument for the environment and climate action since its inception in 1992. The European Union recognises that a transition to a sustainable economy requires major shifts in investments towards new infrastructures, new technologies, new business models, and new modes of production and consumption of all types of goods and services, including food and natural resources. Through its targeted support to policy and market uptake actions, the LIFE programme aims to preserve, protect and improve the quality of the environment, protect human health and pursue the prudent and rational utilisation of natural resources. To date, LIFE has co-financed approximately 4,000 projects across the EU, contributing more than €3 billion to the protection of the environment.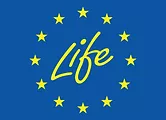 Natura 2000
Natura 2000 is a European network of important ecological sites stretching over 18% of the EU's land area and more than 8% of its marine territory. It is comprised of Special Areas of Conservation (SAC) and Special Protection Areas (SPA) designated by Member States under the Habitats Directive and the Birds Directive, respectively. The aim of the network is to ensure the long-term survival of Europe's most valuable and threatened species and habitats. The Wild Atlantic Nature project sites are all SACs and Natura 2000 sites.13% (9,060km2) of Ireland's land area is included in the Natura 2000 network, plus marine areas, across a total of more than 400 sites. Ireland has identified 50 areas as Special Areas of Conservation for the protection of blanket bog. There are 35 blanket bog SACs and 14 overlapping SPAs (containing significant areas of blanket bog) within the Wild Atlantic Nature project area of the Northern & Western Region (and a further 15 blanket bog SACs in the rest of the country). These 35 protected areas total 262,632ha which supports 134,319ha of active blanket bog, a priority Annex I habitat. This accounts for 87% of the national total of 154,195ha of active blanket bog habitat – which is effectively also 87% of the EU total (post-Brexit). In Ireland's 2013 Article 17 conservation status report, Blanket bog (active only) was assessed as having an Overall Status of "Bad with an ongoing decline of extent and quality".